St. Mary's Healthcare Names HR Executive Director, Chief People Officer
AMSTERDAM, N.Y., Sept. 26, 2023—St. Mary's Healthcare has named Lisa Mazzoccone executive director of human resources and chief people officer, responsible for human resource operations and workforce strategies.
Mazzoccone has more than 15 years of administration and leadership experience, most recently as senior director of operations at Jackson Lewis P.C., a national law firm focused on labor a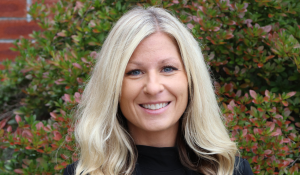 nd employment law. She is skilled in change management, leadership development, recruitment, and retention and has a track record of success in building and sustaining supportive work environments.
"Lisa brings broad HR experience plus impressive expertise in business strategy and operations," said Jeff Methven, president and CEO of St. Mary's
 Healthcare. "Those skills, along with her commitment to a positive work culture, make Lisa an excellent choice as we continue to expand our team and secure St. Mary's position as our community's first choice for healthcare."
Mazzoccone also shares St. Mary's commitment to caring for poor and vulnerable persons. A longtime Equinox volunteer, she delivers Thanksgiving meals to families in underserved communities. She also organizes a team each year to "adopt" three families in the New Lebanon Central School District and provide gifts to fulfill their holiday wishes.
Before joining Jackson Lewis, Mazzoccone worked as an office administrator for Wilson Elser, a national defense litigation firm, and as an executive assistant for the New York State Assembly. She holds a bachelor's degree in political science from the State University of New York at Oneonta.
***
About St. Mary's Healthcare, Amsterdam: St. Mary's Healthcare has been providing high-quality, compassionate healthcare to the people of Montgomery and Fulton counties since 1903. At St. Mary's Hospital, the Rao Outpatient Pavilion and other locations, the local, independent healthcare system offers the comprehensive, critical services its community needs and deserves. For more information: (518) 842-1900, www.smha.org or www.facebook.com/smha.org.
St. Mary's Healthcare Awards Carondelet Community Fund Grants
AMSTERDAM, N.Y., August 22, 2023—St. Mary's Healthcare has awarded $11,000 in Carondelet Community Fund grants to 13 area nonprofits that share St. Mary's values and mission. Together, the organizations provide much-needed support to people of all ages within St. Mary's service area.
Grant recipients include:
Broadalbin Perth Lions Foundation
Catholic Charities Fulton-Montgomery Counties
Comfort Zone-Trinity Lutheran Church
Danielle's House
Grow Amsterdam
Habitat for Humanity Montgomery County New York
Haven of Hope Farm & Residence Inc.
HFM Prevention Council-Creative Connections Clubhouse
Johnstown Interfaith Council of Churches Food Pantry.
Montgomery County – Office for Aging
Mountain Valley Hospice and Palliative Volunteer Program
New Dimensions
Sarah Jane Sanford Home
"These organizations are invaluable partners, and our community and St. Mary's are stronger because of them," said Margaret Brodie, St. Mary's vice president, mission advancement and patient experience. "With these grants, St. Mary's recognizes both the essential work of these partners and their commitment to those we all serve."
The Carondelet Community Fund was established in 1996 to honor and continue the spirit of St. Mary's founders, the Sisters of St. Joseph of Carondelet. Grants are awarded annually by the St. Mary's board of trustees to provide modest support to local programs and agencies that further the sisters' tradition of outreach to the "dear neighbor."
St. Mary's Healthcare Practices Earn Quality Designation As Patient-Centered Medical Homes
AMSTERDAM, N.Y., Aug. 15, 2023—Five St. Mary's Healthcare primary care practices have once again been recognized by the National Committee for Quality Assurance as New York State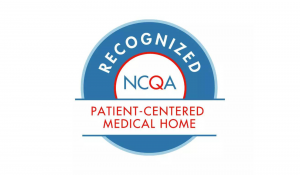 Patient-Centered Medical Homes.
NYS PCMH certification, which acknowledges a commitment to patient-centered care and continuous quality improvement, has been awarded to the following:
"Our NYS PCMH designation is a mark of quality and yet another reason for our community to choose St. Mary's the next time they need care," said Kathy Carbone, RN, manager of quality and risk management at St. Mary's Healthcare. "When you come to these primary care practices, you can be confident that we place your needs first and do everything possible to provide the best patient experience."
The PCMH model emphasizes team-based care, communication and coordination. Research shows that this approach can lead to better care while resulting in reduced healthcare costs. The PCMH model also helps primary care practices improve access to care, deliver more preventive services such as screenings and immunizations, and help patients manage chronic conditions.
St. Mary's Healthcare Names Executive Director Of Clinical Innovation and Transformation
AMSTERDAM, N.Y., Aug. 8, 2023—St. Mary's Healthcare has named Julie Demaree executive director of clinical innovation and transformation. She will play a leading role in developing St. Mary's digital strategy, integrating technology across the organization, and ensuring that digital initiatives meet the needs of providers, patients and the organization as a whole.
A physician assistant, Demaree has extensive experience designing programs that streamline and improve the patient experience and reduce the administrative burden on providers. Most recently, she was director of clinical informatics and data integrity at Saratoga Hospital, a member of the Albany Med Health System. She also chaired a key workgroup charged with building a systemwide electronic medical record.
"Julie brings exceptional clinical leadership skills and an impressive record of deploying technology to enhance quality, efficiency and access to care," said Jeff Methven, president and CEO of St. Mary's Healthcare. "A champion for patients and providers, Julie has transformed the delivery of care at other organizations. She is a wonderful addition to St. Mary's as we continue to grow and serve our community."
During her 25 years in healthcare, Demaree has earned a reputation for anticipating and responding to patients' needs. She has launched telehealth services, implemented electronic self-registration in busy physician practices, and centralized patient navigation services—all of which enhance patient satisfaction and retention.
Demaree has a Master of Health Administration from the University of Phoenix and a post-graduate certificate in occupational medicine from Duke University. She also has a bachelor's degree in physician assistant science from St. Francis University in Loretto, Pennsylvania, and a bachelor's degree in life sciences from Penn State University. A Certified Professional in Healthcare Information and Management Systems, Demaree is a fellow of the American Academy of Physician Assistants and is board certified by the National Commission on Certification of Physician Assistants.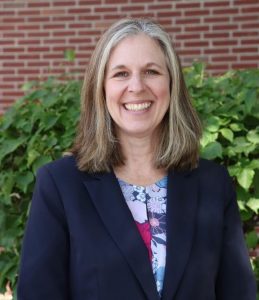 Pictured: Julie Demaree, Executive Director, Clinical Innovation and Transformation
St. Mary's Healthcare's 47th Annual Gala Will Be Held Aug. 17 at Historic Sanford Stud Farm
AMSTERDAM, N.Y., July 27, 2023—St. Mary's Healthcare will hold its 47th Annual Gala, "A Night in all White," on Aug. 17 at the historic Sanford Stud Farm. Proceeds will help St. Mary's meet the needs of patients who have limited resources and provide much-needed enhancements to emergency and cancer care services. 
More than 300 guests typically turn out for the event, which is a joint effort of the Foundation of St. Mary's Healthcare and the St. Mary's Healthcare Auxiliary. 
"The Gala is one of our most popular fundraisers and a wonderful reminder of our special place in this community," said Maureen Rhodes, foundation executive director. "Each year, community leaders and other guests, sponsors, and St. Mary's associates come together at the Gala not just to support our mission but to acknowledge that they, too, have a role to play in ensuring that excellent, compassionate care remains available in our region." 
The event includes a raffle, wine pull, and silent auction featuring original artwork, golf packages, MacKenzie-Childs pottery, a fire pit package, designer handbags, restaurant gift certificates, cooking lessons and more.  
In keeping with this year's "A Night in All White" theme, white dressy casual attire is requested. Guests are encouraged to wear flat, comfortable dancing shoes to thoroughly enjoy the music of Grand Central Station. 
The Gala runs from 6 to 10 p.m. Tickets cost $100 each and may be purchased online or by calling 518-841-7478.  
Walk-In Wednesday: June 21
Join the team at St. Mary's Healthcare!
Meet with our recruitment team on Wednesday, June 21st at our Wilkinson Residential Health Care Facility. We'll discuss your interests, career goals and find the position that is right for you.
Why should you attend?
Break through conventional barriers and actually engage with an employer!
Gain unparalleled access to a live person on our team.
Get tailored answers to your specific questions.
Discover if this is the job and company for you.
Take charge of your career and put yourself in the driver's seat!