St. Mary's Healthcare Names Executive Director Of Clinical Innovation and Transformation
AMSTERDAM, N.Y., Aug. 8, 2023—St. Mary's Healthcare has named Julie Demaree executive director of clinical innovation and transformation. She will play a leading role in developing St. Mary's digital strategy, integrating technology across the organization, and ensuring that digital initiatives meet the needs of providers, patients and the organization as a whole.
A physician assistant, Demaree has extensive experience designing programs that streamline and improve the patient experience and reduce the administrative burden on providers. Most recently, she was director of clinical informatics and data integrity at Saratoga Hospital, a member of the Albany Med Health System. She also chaired a key workgroup charged with building a systemwide electronic medical record.
"Julie brings exceptional clinical leadership skills and an impressive record of deploying technology to enhance quality, efficiency and access to care," said Jeff Methven, president and CEO of St. Mary's Healthcare. "A champion for patients and providers, Julie has transformed the delivery of care at other organizations. She is a wonderful addition to St. Mary's as we continue to grow and serve our community."
During her 25 years in healthcare, Demaree has earned a reputation for anticipating and responding to patients' needs. She has launched telehealth services, implemented electronic self-registration in busy physician practices, and centralized patient navigation services—all of which enhance patient satisfaction and retention.
Demaree has a Master of Health Administration from the University of Phoenix and a post-graduate certificate in occupational medicine from Duke University. She also has a bachelor's degree in physician assistant science from St. Francis University in Loretto, Pennsylvania, and a bachelor's degree in life sciences from Penn State University. A Certified Professional in Healthcare Information and Management Systems, Demaree is a fellow of the American Academy of Physician Assistants and is board certified by the National Commission on Certification of Physician Assistants.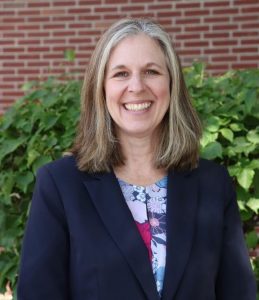 Pictured: Julie Demaree, Executive Director, Clinical Innovation and Transformation