St. Mary's Healthcare Announces New Primary and Urgent Care Director – Erika Iler
St. Mary's Healthcare is proud to announce that Erika Iler has accepted the Director of Primary and Urgent Care position. In this new role, Erika will oversee all care teams in the 6 primary and 4 urgent care locations across Amsterdam, Broadalbin, Canajoharie, Charlton, Gloversville, Johnstown, Northville and St. Johnsville, including the COVID testing location.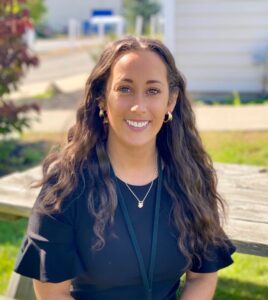 Erika came to St. Mary's in 2019, as a primary care practice manager which most recently included the oversight of the new St. Mary's Amsterdam Family Health Center at the Rao Outpatient Pavilion. Erika played a pivotal role in the planning, opening and consolidation of the existing practices into this new location.
This practice of thirteen medical providers, integrated behavioral health, care management, nutrition and chaplain services provided a solid foundation for her transition into her newest role.
Having been educated and worked as a licensed practical nurse (LPN) for a number of years, Erika also brings unparalleled experience of previous direct patient care roles in clinical settings. Erika's experience on both the administrative and clinical sides of health care, gives her a unique perspective to meet the ever-changing medical needs of our community and our St. Mary's associates. With a love for improving employee relations, she is excited to build on her previous roles and focus on the patient as well as the associate experience.
Erika has a passion for learning and growing, which has led her to complete a Bachelor of Science degree with an emphasis in Healthcare Management.
Please join us in welcoming Erika to her new role as Primary and Urgent Care Director.