St. Mary's Healthcare Practices Earn Quality Designation As Patient-Centered Medical Homes
AMSTERDAM, N.Y., Aug. 15, 2023—Five St. Mary's Healthcare primary care practices have once again been recognized by the National Committee for Quality Assurance as New York State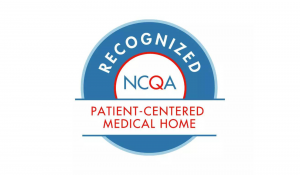 Patient-Centered Medical Homes.
NYS PCMH certification, which acknowledges a commitment to patient-centered care and continuous quality improvement, has been awarded to the following:
"Our NYS PCMH designation is a mark of quality and yet another reason for our community to choose St. Mary's the next time they need care," said Kathy Carbone, RN, manager of quality and risk management at St. Mary's Healthcare. "When you come to these primary care practices, you can be confident that we place your needs first and do everything possible to provide the best patient experience."
The PCMH model emphasizes team-based care, communication and coordination. Research shows that this approach can lead to better care while resulting in reduced healthcare costs. The PCMH model also helps primary care practices improve access to care, deliver more preventive services such as screenings and immunizations, and help patients manage chronic conditions.