St. Mary's Healthcare Names Human Resources Director
AMSTERDAM, N.Y., July 17, 2023—Ron Bentley of Gloversville has been named director of compensation and human resources information systems at St. Mary's Healthcare.
Bentley has more than two decades of human resources-related experience, including designing and administering programs and policies, ensuring compliance, and implementing information systems. Most recently, he was manager of HR information systems and compensation at Saratoga Hospital.
"In today's highly competitive job market, compensation and other HR-related programs have taken on increased significance," said Jeff Methven, president and CEO of St. Mary's Healthcare. "Ron's experience in developing these programs will help St. Mary's become a top choice for team members who share our commitment to quality healthcare and the best possible patient experience."
Bentley has a bachelor's degree in business management and economics, with a concentration in human resource management, from SUNY Empire State College. He also has an associate degree in business administration from Schenectady County Community College.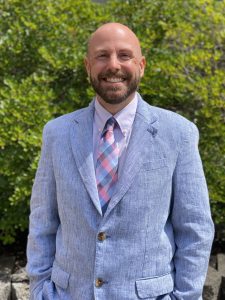 Pictured: Ron Bentley, Director of Compensation and Human Resources Information Systems at St. Mary's Healthcare