St. Mary's Healthcare Names Director of Specialty Care and Ambulatory Nurse Practice
AMSTERDAM, N.Y., June 26, 2023—Nichole Mello has been appointed director of specialty care and ambulatory nurse practice at St. Mary's Healthcare. A registered nurse, Mello has more than a decade of clinical and leadership experience.
At St. Mary's, she will oversee operations at the hospital's specialty medical practices, provide clinical leadership for all physician offices, and be responsible for nursing practice activities at all physician and outpatient locations.
"The director of specialty care and ambulatory nurse practice plays a key role in ensuring high-quality care, excellent patient outcomes, and the best possible patient experience—all of which are critical for a growing hospital like St. Mary's," said Jeff Methven, president and CEO of St. Mary's Healthcare. "Nichole is an ideal choice for this position and an asset both to the St. Mary's team and the community we serve."
Mello comes to St. Mary's from Saratoga Hospital, where she held positions of increasing responsibility, including manager of population health and engagement and director of nursing for Saratoga Hospital Medical Group. Throughout her career as a clinician and clinician nursing leader, Mello has developed and implemented quality improvement initiatives and clinical education and professional development programs to improve care and enhance the patient experience.
A graduate of SUNY Adirondack, Mello has a bachelor's degree in nursing and a master's in nursing administration, both from Empire State College. She holds Certified Professional Certification in Healthcare Quality certification and is a member of the American Academy of Ambulatory Care Nursing.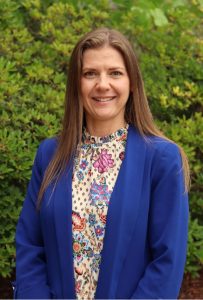 Pictured: Nichole Mello, Director of Specialty Care and Ambulatory Nurse Practice at St. Mary's Healthcare