Carondelet Community Funds Distributed
St. Mary's Healthcare – Carondelet Community Funds Distributed
Amsterdam, NY – Twelve local not-for-profit agencies serving our community were once again awarded grant funding as part of St. Mary's Carondelet Community Fund program of 2021. The funds provide modest assistance to local programs and agencies whose values and mission align with those of St. Mary's Healthcare.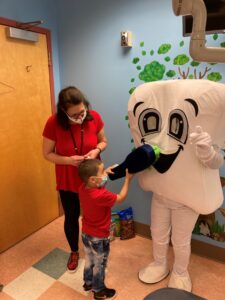 Funds were allocated to Johnstown Council of Churches Food Pantry-St. John's Episcopal Church, New Dimensions in Health Care, HFM Prevention Council-Creative Connections Clubhouse, Fort Plain Reformed Church, Comfort Zone-Trinity Lutheran Church, Catholic Charities of Fulton and Mont Counties, Montgomery County Office for Aging, Broadalbin-Perth Lions Foundation, Grow Amsterdam, Centro Civico, Haven of Hope, The ARC Lexington.
Margaret Brodie, St. Mary's Vice President of Mission, stated," St. Mary's Healthcare is pleased to support local community agencies in honor of our founders-the Sisters of St. Jospeh of Carondelet. These partners exemplify our mission to serve the community with compassion and excellence."
The Carondelet Community Fund Grants were awarded earlier this summer and each agency was recognized for its ongoing service to our community. Unfortunately, out of an abundance of caution due to the pandemic, the yearly reception held at St. Mary's Healthcare was put on hold which is attended by grant recipients and senior staff of St. Mary's Healthcare. Instead, a private distribution of the funds was held acknowledging the significance of each organization's mission and philosophy to St. Mary's own "Service to the Dear Neighbor". St. Mary's was honored to recognize these organizations and their vital presence in our community.
For more information, contact:
Rick Hyde, Director of Marketing and Communications
St. Mary's Healthcare
427 Guy Park Ave.
Amsterdam, NY 12010
518-770-7505
Richard.hyde@nysmha.org
www.smha.org